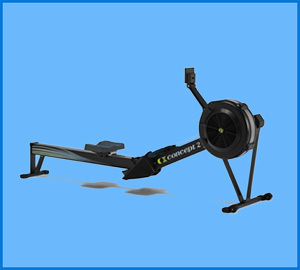 Before start reading the best rowing machine reviews article, here are some words.
Rowing machine is a essential tools for homeowners to use it daily basis.
You can read if you are interested to purchase the perfect and top rowing machine.
Who doesn't want a slim-trim, fit and healthy figure all year round?
I bet nobody will say no to it. Well then, there is a solution to it– a rowing machine.
I am sure most of you are familiar with this fitness machine. It is a multi-purpose machine that helps-
— in addition to weight loss
— to increase strength and stamina
— in toning muscles all the way from your arms to your abdomen
— right down to your calves
— lowers the chances of heart diseases
— reduces stress and what's more
And this machine is suitable for people of all ages.
More of the details later, let us now check out a few of the best rowing machine in the market.
Best Rowing Machine Reviews 2020
Best Rowing Machine 2020
If you are interested to know details about best rowing machine, but you have not huge time, better check this quick comparison table.
Best Rowing Machine Reviews in Market
Basically, Rowing Machines work on 4 different resistance mechanisms – Air-resistance, Water-resistance, Magnetic resistance, and Hydraulic-resistance. Below, I have given detailed reviews about a few of the A-listers in the market.
1. Concept2 Model D Indoor Rowing Machine
This product comes in a sleek, beautiful and a very efficient ergonomic design. It is, in general, considered to be the best rowing machine out there by almost everyone. It is an indoor rower and the machine works by inducing air baffles to form resistance. While a nickel-coated chain tugs at the flywheel. Which creates a very high pressure and helps you get the proper work-out by pulling the paddles.
On the plus side, it makes exceptionally less noise. It runs extremely smoothly without a hitch and has a long life-span. The handle grip is very firm.
The machine has a maximum weight capacity of 500 pounds. The seat can rise up to 14". Also, it comes with a PM5 performance computer-monitor that displays your performance either in terms of your total workout (distance, pace, speed and calories).
Or how your performance differed between two set points, the latter is known as 'splits'. The PM5 monitor also calculates and displays the drag factor (the measure of fan load), thus providing you with the real statistics of your effort, regardless of damper adjustment or any change in the air in the room.
You can also play games on the monitor during workouts and since it is wireless,.
You can hook it up to your tablet or phone or even your television, or store your previous data in a USB card for later reference.
The rower, along with chain oil for lubrication, comes with a 5-year warranty for the frame itself and a 2-year one for the PM and other moving parts and is quite affordable if you are into fitness seriously.
2. Stamina Air Rowing Machine
If you want a simple, efficient and economic rower then this is the one for you. It works on wind resistance mechanism that responds to each and every stroke you make. Thus giving you the control over the resistance, as it is higher during an intense workout whereas the resistance is lower. When your workout is less intense. The wind resistance provides an extremely smooth run.
One of the most fascinating features of this machine is that even being so economical, it is equipped with an efficient digital monitor that displays not only time and distance but also speed, the number of strokes per minute and calories burnt too.
Moreover, it has a folding frame and built-in wheels that make it very dependable, portable and storage friendly too. Firm stands beside the wheels also have floor protectors that protect surfaces from getting scratched due to regular intense workouts on the same spot. The machine has a steel frame and a nylon strap connects the handle and the damper together.
The seat is slightly over-sized which actually becomes a plus point when you are working out for a long period of time and need to adjust yourself on that seat.
The foot plates are large enough. Its maximum weight capacity is 250 pounds. All in all, it is an extremely economical rowing machine- efficient, durable and dependable all at once.
3. Concept2 Model E Indoor Rowing Machine
The latest product of Concept2, it is an improvement upon Model D. It has all the features of Model D like the PM5 performance computer monitor, the sleek and efficient design that makes it run smooth as butter. And as an improvement, it also contains certain upgraded features.
The main change brought into the machine is that the seat is 6" taller than the previous model. Other modifications include an upgraded performance computer monitor, a higher and more comfortable seat and best of all, a low-maintenance chain.
This too comes with the 5-year warranty. But, the hitch in the drive, for a few out there, may be that the price is a bit more than what is reasonable. Although, if one is really serious about one's fitness and health, then a little more investment should not be a problem.
All in all, this machine is a standard rower for all the fitness enthusiasts out there. It just doesn't get better than this.
4. WaterRower Natural Rowing Machine
WaterRower brings you the realistic experience of water rowing along with the real sounds, in dry indoor conditions because of tha resistance technique it uses. The machine is handcrafted with ash-wood that makes it look so classy, it is almost impossible to walk past it without a second glance.
The mechanism comprises of a water flywheel inside a water tank. Each time you pull during a workout, the flywheel moves through the water rhythmically, thus creating enough resistance to make your workouts worthwhile.
Since the mechanism uses the water's density to create resistance, the drag factor is always present due to which the harder you pull, the more resistance you create. This type of exercise is excellent for joints and toning muscles.
The seat of this machine is extremely comfortable and provides a lot of room to adjust. It comes with a wide series 4 performance monitor that displays your performance thoroughly in terms of intensity, stroke rate, heart rate and more.
The maximum weight capacity is 1000 pounds. The purchase is definitely worth it when you consider the features you get with it along with the fine and sturdy ash-wood frame that is maintenance-free.
5. Velocity Exercise Magnetic Rower CHR-2001
This super fine machine works on magnetic resistance technique. It provides a very quiet and smooth run and comes with 12 different program settings that will keep your workout techniques varied and challenging enough. The magnetic resistance can be controlled electronically by you, thus giving you power over your workout pace and strength.
The cushioned seats of this rower, padded with molded foam gives you a pain free experience as it averts the stress on your lower back. The body is sleek with a comfortable seat and slip resistant foot rests.
There is a top quality LCD compatible monitor that is placed at the base of the machine and displays time, distance, pulse rate, the number of strokes and the pace of your workout.
The machine is additionally equipped with a strap-on heart-rate monitor. The magnetic drum resistance of the machine makes it virtually silent, and the outer body is durable, sleek and dependable. The machine has foldable parts that make it portable and storage friendly.
But it is not the ideal machine if you want serious and intense workouts. It is an economical rowing machine that is ideal for use at home or in the gym.
6. WaterRower Club Rowing Machine
This is a variation of the WaterRower Natural Rowing Machine from above. It has all the qualities that make its cousin favorite among users. The realistic feel and sound of water rowing in perfectly dry and indoor conditions with the use of water resistance system.
A water flywheel that creates the necessary resistance for each stroke inside a water tank, the hand-crafted ash wood body that results in it being extremely sturdy and strong-everything is at par with the brand's standard.
The only clear-cut difference between the Natural and the Club Rowing Machines is that this one has been manufactured specifically for commercial gyms. Where there is a lot more chance of eventual wear and tear or damaging of the body with rough, careless and regular use for such long periods per day.
So, it is more rugged and sturdy in design, the body and rail of the machine have a better finish to resist damage, while also rendering it with much cooler looks overall.
7. Stamina Body Trac Glider 1050
This one works on a hydraulic-resistance technique. It has a very compact build, the frame is made of steel, the rail is made of aluminum, and overall, the machine is very light and meant for those with a space crunch.
It is an affordable machine which is best for beginners. It gives a realistic experience of water rowing with oars, with adjustable rowing tension.
The digital monitor displays time, the stroke count and amount of calories you burn off each workout session. On the downside, the seat provided is not well saddled and thus, can be a little uncomfortable for long sessions of the workout.
But if you are a beginner and want to try rowing exercise on a daily basis to maintain your fitness, this machine would be a very good choice, given its low price, easy to use functions and realistic rowing experience.
8. Stamina Avari Magnetic Rower
In the group of magnetic-resistance rowers, it doesn't get better than this. This comes in an efficient, sleek and compact design. Made up extruded aluminum, the rowing beam is very sturdy and the overall rower provides realistic rowing experience.
The frame is space saving, thus being easy to store. There is a LCD fitness monitor included as well. It has 12 pre-installed programs or levels, 7 of which have auto-adjusted resistance.
The monitor is top quality and PC compatible and can display time, speed, count, distance, pulse rate, stroke rate, calories burnt and watt. It has a chest strap that determines the increase and decreases in your pulse rate during your workouts.
The foot plates are large enough to ensure comfort. The only drawback would be that the seat is not as comfortable as you would need for a long session, otherwise, it is reasonably affordable and durable for home use, given you are not into serious muscle building for which you have to choose a better and more powerfully resistant rower.
9. Kettler Favorit Rowing Machine
This is an advanced rowing machine that comes with multiple features and benefits, which make it an outstanding choice for fitness enthusiasts out there. A sturdy product, it is simple, advanced, yet well within average budget.
It works on piston-resistance technique and has not one, but two hydraulic cylinders that result in better. And more level of resistance for each pull.
One of the features that make it so special is that the machine has got pre-marked resistance levels on the oars that let you that give you a broader resistance range and a more challenging one as well.
The seat is well saddled and has ball bearings in it that make it slide to and fro easily without a hitch. It comes with a top-quality digital screen that displays time, distance, speed, strokes and calories burnt.
Additionally, it is equipped with a special 'ear-lobe' piece that monitors your heart rate during workout sessions. Foot plates are comfortable and movable with straps to hold your feet firmly while exercising.
It also has safe and firm floor protectors that hold the machine still in one place during workouts and prevents scratching of the surface. All in all, it is an affordable, durable, easy to use and dependable rowing machine for home use.
10. LifeSpan RW1000 Indoor Rowing Machine
Extremely quiet during use, this rowing machine has a foldable, compact frame that is portable and easy to store in small spaces. The machine is so efficient and easy to use that it can be used by people of all ages and conditions.
It works on eddy current drive technique equipped with a flywheelof 16.5 pounds. There are 5 levels of excellent resistance that you can opt from. It has a sleek and ergonomic design with ample foot plates with straps to keep feet still while working out and a foam-injected comfortable seat.
The monitor is a three part LCD console that displays time, distance, speed, stroke count, strokes per minutes, and calories burnt. The screen runs on battery as well as the electricity generated during the workout sessions.
The machine has excellent resistance, which, along with it low price, makes it a praiseworthy rower with users.
Types of Rowing Machines
Rowing Machines works on resistance. When we pull or 'row', a certain resistance is created that result in the exercise of our muscles, lattices, and heart. To create this necessary resistance, different machines use different mechanisms.
Air-Resistance
The most popular and probably the most efficient technique present, an air-resistance machine works by creating resistance via the flywheel that moves through the wind each time we pull the handle. These types of machines are the most popular among home as well as gym rowing machines and are best for beginners.
Water-Resistance
This technique is more preferred by professional fitness rowing enthusiasts. This mechanism works when a flywheel set in the water tank on the machine, moves through the water creating resistance with each pull or stroke by the user, giving the feel and sound of real water rowing.
Magnetic-Resistance
This technique probably costs the least and is very easy to use, with ample control over the level of resistance one wants. It uses electromagnets to create resistance that in recent machines can be controlled by computers. But, this technique is not enough for full-body intense workouts. It is best for users who are into light rowing exercise.
Hydraulic-Resistance or Piston-Resistance
This mechanism is found on low-budget beginner machines. In this technique, hydraulic cylinders are attached to handlebars, which use a piston to generate the necessary resistance when the handlebars are pulled. It generally provides cardiovascular exercise and some of the upper-body exercise.
There are ample techniques and tips to get a perfect and worthwhile workout session, which you can find on the internet or health and fitness magazines. One of my most favorite rowing procedure that I regularly apply is to set a few of my preferred upbeat songs on shuffle for a certain period of time.
Say 30 minutes, or in my case, 1 whole hour and workout on their beats; I have to admit, I never get bored since I get to listen to my favorite songs while seeing calorie after calorie just burning away.
How to Choose the Best Rowing Machine for You
It is great that you want to invest in a rowing machine. Of course, you want to get in shape and keep up your health and there is no exercise better than rowing since it provides full-body workout along with working as a cardiovascular machine. But that does not mean you can buy any product from the market thinking, what difference can it make? The answer is- a lot.
A wrong machine can have adverse effects on your health, not to mention the monetary loss, as it is a big investment. And even if you prefer or have enough time to go to a professional gym, you should check what kind of rower they have there. Keep in mind that your rower should be compatible with all your needs.
First and foremost, you have to decide what type of resistance you want in your rowing machine, whether you will fare better with an air-resistance rower, which are in fact the most popular type used by regular users, or a water-resistance rower, that is a better choice if you are into fitness seriously or professionally; or a magnetic-resistance rowing machine that is best for mild users who just want to work out on a regular basis to stay fit.
Or would you like a piston-resistance rower that would be better if you are only a beginner with low budget and just want to try rowing temporarily at first? Each of the above types has their own benefits as well as liabilities and different levels of resistance, and it would better to be clear about what you want.
Next up, you have to consider what features you would prefer in your rower, like type of monitor (whether PC compatible, etc.), comfortable and large seat that is always better for longer workout periods, large foot plates and other adjustable features like compact and sturdy frame, level of maintenance, seat height, distance of monitor from seat, durability and maximum weight capacity of the machine (especially if you are overweight), warranty periods and so on should be looked up before you 'pay the price' (pun intended!).
Noise is, in general, considered a factor to be avoided. But, some users, including me, believe that the noise produced by the machine during workout acts as a motivating faculty and gives the feeling of satisfactory exercise experience. Both kinds of machines are available, but recent advanced products have been manufactured with less or no noise as a special feature because it has been observed that excessive or irregular noise during the workout can also act as a distraction.
The very next and very important point to be considered is the amount of space you would be able to spare for the machine. Compact, storage-friendly machines are abundantly available in the market but you also have to have at least a decent space to have the workout session without any mishap like colliding with walls or other solid things nearby.
Overall, it is a big enough investment. Even so, there are variations in the prices of different rowing machines, depending upon their features, quality, brand values and other such factors. Among the ones reviewed above, there is a mixture of cheap and efficient as well as relatively expensive and more than efficient products.
Personally, I would advise you to choose a product from a trusted and popular brand, as it always comes with a long and satisfying warranty period and there is no additional tension of not being able to find replacement parts in the market, as there always is in case of products of lesser brands.
There are ample techniques and tips to get a perfect and worthwhile workout session, which you can find on the internet or health and fitness magazines. One of my most favorite rowing procedure that I regularly apply is to set a few of my preferred upbeat songs on shuffle for a certain period of time, say 30 minutes, or in my case, 1 whole hour and workout on their beats; I have to admit, I never get bored since I get to listen to my favorite songs while seeing calorie after calorie just burning away.
Benefits of Rowing Machines
Rowing is probably one of the few exercises that present the solution to every one of your problems with fitness, all at once. It provides a full-body workout by having effects on almost all groups of muscles in our body including the lattice build-up and of course, the benefits of rowing as a cardiovascular exercise are well and widely known.
A 120-125 pound person can burn up to 1000 calories in an hour if his/her rowing workout is intense enough! The main work of a rowing machine is to tone your muscles and burn up as much calories as your workout deserves. But, it does have a few key areas of work which show results only when supplemented with a balanced diet and a healthy lifestyle.
If losing a few extra pounds is what you want, make your workout sessions worthwhile. An interesting fact about rowing exercise is that if a session is intense enough, the user continues to burn calories for a few hours even after he/she is done for the day. Proper and regular workouts on a rowing machine can result in giving you the proper weight suitable to your height and age.
For people interested in muscle build-up too, rowing machine has a lot to offer. Alongwith burning extra calories, with regular and vigorous workouts, in sync with exercises on other machines as well, rowing can bring a helluva difference to you lattices, and the muscle clusters on your calves, legs, arms, and wrists, making it wider; while toning the muscles in your shoulders, waist, belly and so on.
Dos and Don'ts on a Rowing Machine
Every exercise has a different set of right and wrong ways to do it. Do it the right way and you have a way to go, but make one wrong move and you can end up with serious injury and adverse effects. The best way to sit on a rower seat is at an upright position of 90 degrees to the slider bar. Keeping balance between the amounts of pulling to be done by arms, legs and the back is to kept in mind.
Stressing on any one region too much can result in terrible muscle cramps – most of the pulling should be done by the legs, whereas most newbies end up exerting too much pressure on the arms and back, rendering the whole session a waste of time, in addition to getting new muscle cramps. Bending too far forward over the sliding bar may cause injury to the lower back as well as pull muscles in the abdomen and chest. Doing not only this one but any vigorous exercise with a full stomach is a grave mistake you do not want to make.
One of the most common mistakes people do while rowing is to not pay attention to the damper setting, it is very important that you start at a lower intensity of resistance at first, thus giving yourself the appropriate warm up time and adjust your position and sitting posture before increasing the intensity. Do a proper vigorous exercise – starting at a high resistance scale right from the beginning will tire you up pretty soon, hampering the whole session you planned.
Another common mistake made is to let the force of the machine complete each row, i.e. when there is too much resistance, our muscles tend to tire too soon, making us feel drained out and unable to put our own force when coming forward with the machine's own pull, we let its momentum propel us forward like a ragged doll. This again negates the good results from our workouts.
Sitting in an upright posture, in the beginning, is not enough. Maintaining the 90-degree posture throughout the session is one very important way to ensure getting desirable results from it. The best way to row is a few short steps – while holding the handlebar firmly, push with your legs, thus sliding your seat back, lean slightly backwards while sliding away, go as far as your leg takes you.
Now as your body moves, pull the handlebars to go along with your body, when you have reached the farthest you could go with your legs, slightly release your overall pull to slide forward but do not leave the pull completely or else you would jerk right ahead and cause some kind of accident. Thus, the above few things are very important to be remembered while rowing, and also for using any other heavy fitness machinery.
Wearing proper clothes and shoes during workout sessions are a must. Clothes that let your body breath and let you be as free and flexible as possible and yet not so loose fitting as to get caught between machine parts are the best. As for shoes, heels or slippers are a strict no-no. Feet covering, rubber bottomed sports shoes are ideal for rowing, or for that matter, any kind of vigorous exercise. Also, slight maintenance of your machine can't harm, in fact, it will increase the life of your rowing machine considerably.
The Final Showdown
I do hope I have been able to help you in your search for the ideal rowing machine for you. In addition, I have also taken the liberty to mention basic guidelines one has to follow while rowing, myself being a huge fitness enthusiast. The 10 products that I have mentioned are among the most sought after rowing machines in the market, having been repeatedly reviewed and recommended. You can also look up other quality products and their reviews online to make an even better informed and knowledgeable decision.
As for myself, I feel that whatever brand of rowing machine it may be, the techniques and procedures you apply in your workouts matter, as does a proper balanced diet and healthy habits on a regular basis.In conclusion, the best rowing machine for you is the one that suits your fitness needs, fits the space you can avail of it, is within your budget and most of all, stands up to your expectations and demands. Also, choosing one with a PC or tablet or smartphone compatible monitor is, according to me, a wiser decision.